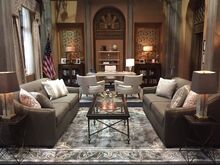 The Offices of Selina Meyer is a recurring location in Season 6 of Veep. It is located in the South Bronx of New York City, specifically 369 East 149th Street.
Background
Edit
Following her loss in the 2017 Contingent election, Selina relocated to New York City where she lives in a brownstone owned by her daughter.
Ad blocker interference detected!
Wikia is a free-to-use site that makes money from advertising. We have a modified experience for viewers using ad blockers

Wikia is not accessible if you've made further modifications. Remove the custom ad blocker rule(s) and the page will load as expected.