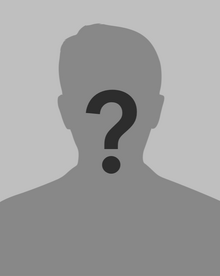 The Presidency of Stuart Hughes began on January 20, 2013, when Stuart Hughes was inaugurated as the 44th President of the United States. Hughes took office after successfully winning the 2012 presidential election with his running mate, Selina Meyer.
Hughes' first year as President did not go well as an economic crisis developed, which he hoped to right with his Fiscal Responsibility Bill. In 2014, the Uzbek Hostage Crisis began. After it was revealed that Hughes knew that one of the hostages was a spy, along with a government shutdown to divert attention, his credibility was soured. He announced he would not seek re-election in the 2016 election to evade impeachment.
In 2016, Hughes was succeeded by Selina Meyer after resigning from the Presidency.
Timeline
Edit
January 20, 2013: Stuart Hughes is sworn in as the 44th President of the United States.
January 21, 2013: Because January 20th was a Sunday, Hughes and Meyer were sworn in publicly at an official ceremony.
Spring 2013: Hughes begins work on the Fiscal Responsibility Bill.
late Summer/early Fall 2013: Hughes takes a trip to South Africa, where he has a small heart attack; VP Selina Meyer briefly takes over the responsibilities of the presidency.
January 6, 2015: The Uzbek Hostage Crisis ends.
January 2015: Hughes sends Meyer to Finland to finalize a trade agreement.
January 2015: News breaks that one of the hostages in the Hostage crisis was a spy.
June 2015: Hughes rejects the budget deals worked on by Meyer and House Majority Leader Mary King.
June 2015: The United States enters a federal government shutdown.
June/July 2015: The shutdown ends.
July 2015: To evade impeachment, Hughes secretly reveals that he will not run for re-election.
September 2015: Hughes officially announces that he will not seek re-election in 2016.
September 2015: Hughes reverses his stance on abortion.
December 2015: While Meyer is in London, FLOTUS attempts to take her own life by overdosing on sleeping pills,
January 23, 2016: In order to take care of FLOTUS, Hughes announces his resignation.
January 24, 2016: Selina Meyer is sworn in as the 45th President of the United States.
Hughes' administration will be remembered particularly for the scandals revolving around the Uzbek Hostage Crisis and the 2015 government shutdown.
Ad blocker interference detected!
Wikia is a free-to-use site that makes money from advertising. We have a modified experience for viewers using ad blockers

Wikia is not accessible if you've made further modifications. Remove the custom ad blocker rule(s) and the page will load as expected.