This community was created by the fans, for the fans, and is dedicated to housing a useful and informative database for all subject matter related to the HBO political comedy Veep.
---
---
---
---
Which was your favorite episode of Season 5 of Veep?
Which was your favorite season of Veep?
---
Veep
is HBO's American political comedy series, starring Julia Louis-Dreyfus. It is set in the office of Selina Meyer, a fictional Vice President and subsequent President of the United States. The series was created by Armando Iannucci, who created the British political comedy series The Thick of It. Iannucci also wrote and directed that series' film spin-off In the Loop (2009), all of which feature the same writing staff.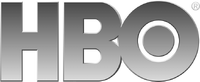 Ad blocker interference detected!
Wikia is a free-to-use site that makes money from advertising. We have a modified experience for viewers using ad blockers

Wikia is not accessible if you've made further modifications. Remove the custom ad blocker rule(s) and the page will load as expected.